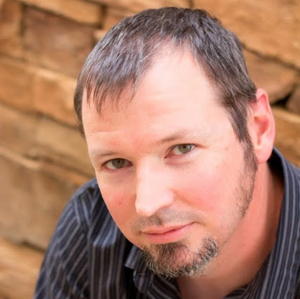 At the beginning of each semester of my Creative Fiction Writing class, I provide a list of books on craft that were instrumental in my writing journey. Here, Heather Luby and Steve McLain add some spectacular books to the list. Now, I make the list available for our listeners. Doubtless, you have your own favorites, and we'd love to hear what they are. Be sure to leave us a comment or shoot us an e-mail.
Making Shapely Fiction, Jerome Stern: This is perhaps the most practical book for beginning writers. Not only does it feature a handy-dandy glossary-style definition of common craft and literary terms (with examples!), it also focuses on the most common "shapes" stories take. These are essentially archetypal tropes, set-ups for narratives. It's easy to read, and can immediately stimulate ideas when you're stuck on how to start (or even how to proceed to your next plot point). Great reference book to have on the shelf. Have your bookmarks and Post-it notes ready.
The Forest for the Trees: An Editor's Advice to Writers, Betsy Lerner: (Note to reader–couldn't find this on BetterWorldBooks.com, sadly, hence the Amazon link) This fine book is broken into two sections. The first is almost a therapist's guide to writer. It breaks down the ambivalent writer, the neurotic writer, the natural writer, the self-promoting writer; any of which can apply to us. In the second section, Lerner tackles the process of publication, the steps involved, and important things to remember.
Bird by Bird: Some Instructions on Writing and Life, Anne Lamott: I love this book because, while it's filled with practical advice, it's perhaps the most encouraging book about writing I've read. It keeps you firmly grounded in reality. While it handles topics like how to create a vivid setting, it also talks about how to overcome jealousy when your friend gets their book published before you. It's a great resource to have on your shelf when you're feeling down about your writing. It will empathize and encourage and get you back to work.
On Writing: A Memoir of the Craft, Stephen King: While this isn't the traditional craft book, it's still filled with some of the most practical advice a writer can get from a master of the craft. The first half details his journey in writing, while the second half looks at the tips and tricks he's learned about the craft along the way. For me, it was validating, as I found myself thinking many of the same things he said, of course, he said them much better than I thought them. It's also incredibly quotable. You'll want to have a few highlighters ready on your first read through (I'm assuming you'll go back to it often).
The Fiction Writer's Handbook, Hallie Burnett and Whit Burnett: This book features an opening by Norman Maeler and an epilogue by J. D. Salinger. Though it's an older book (1975), the advice is still relevant. One unique aspect of this book is that, while it covers the basic foundations of fiction, it also has a section specific to short stories and another specific to novels. It's a great resource to read before a book, during the crafting of first drafts, second drafts, and even final edits. Burnett brings in several popular quotes from very famous writers.
Naming the World: And Other Exercises for the Creative Writer, Bret Anthony Johnston: Very similar to the Fiction Writer's Handbook, this collection of writing prompts by popular authors has been called an MFA in a box. Johnston tackles each foundational element of fiction in a few pages, then provides several unique prompts by popular authors designed to hone your skill in that particular element. It's one of the most quotable books I've read, and it's a resource I use often when teaching my students. I've pulled several prompts from this that end up turning into longer stories for my students.
Firsts in Fiction: First Lines, Aaron Gansky: It's always strange to pitch my books. Pardon the self-sell here, but I do truly believe in this book (as does Heather Luby, who uses it in her fiction classes, and several other writer/teachers). In this short book, I take a look at the top 100 first lines of novels (as compiled by the American Book Review). I find the commonalities and deduce several techniques to crafting a memorable first line. It won't teach you everything you need to know about crafting a novel, but it will help you find the right first line for your novel.
Write to Be Heard, Aaron Gansky and Diane Sherlock: Geared toward a more YA audience of writers, Diane Sherlock and I tackled the different elements of fiction and put together some of our favorite prompts to get the creative mind working and to hone the skill of young writers. A quick read, this is perfect to get your mind working in ways you didn't think it could work. It works just as well for adult beginning writers.
Revision and Self-Editing and Plot and Structure, James Scott Bell: I had the privilege of meeting James Scott Bell on a few occasions. He's a very gracious, humble, unassuming man who just happens to know a lot about writing. His Plot and Structure book is highly regarded as one of the best on the subject. While so many craft books end up being a series of bullet-list recommendations with little foundational information, these books have useful check-lists and directed prompts. The material is substantial and useful. Rather than easy, gimmicky advice, he provides a systematic approach to revising your manuscript. He lists common problems and fixes for these. Especially useful for helping revise dialog.
Mystery and Manners, Flannery O'Connor: This books is a bit more academic than some of the others on our list. It's a collection of several of her speeches and essays on craft. They give valuable insight into her creative process (guess what, Steve–she's a discovery writer, too!). While you'll get tons of great practical tips, she also talks about some of the philosophies of writing and reading, of creating themes and symbols, of finding the unexpected but inevitable ending. It changed the way I approach writing, changed how I think about the forming of fiction. Most of the pages are now yellowed with highlighter.
Bonus! The Field Guide to Writing Flash Fiction, Rose Metal Press: While geared more toward those writing flash fiction (and even short stories), this is one of the best books there is on the subject. It's won several awards and it's filled with practical advice and theoretical ideas on how short fiction works. It pulls no punches, and suggests things like taking risks, establishing imagery, thinking of prose in poetic ways, etc.
Bonus #2! Burning Down the House, Charles Baxter: Very much like Mystery and Manners, this is a collection of academic essays on the craft and theory of writing. While many of them boarder on the political, most of them are very practical and useful. It contains one of my favorite essays on writing called "Stillness," a work that echoes in my fiction to this day.
Bonus #3! Wonderbook: The Illustrated Guide to Creating Imaginative Fiction, Jeff VanderMeer: Not your typical stuffy book on craft, this fancy-shmancy illustrated craft book is filled with tons of whimsical charts and maps etc. It's visual nature makes the normal nuts-and-bolts type approach a little more inspiring. For sure, this is one you want on your shelf.
Aaron D. Gansky is the author of The Hand of Adonai Series, Write to Be Heard, Firsts in Fiction: First Lines, and The Bargain. Visit Aaron at www.aarongansky.com