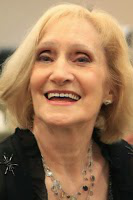 Yvonne Lehman is an award-winning, best-selling author of more than 3,000,000 books in print, who founded and directed the Blue Ridge Mountains Christian Writers Conference for 25 years, is now director of the Blue Ridge "Autumn in the Mountains" Novelist Retreat. She mentors for the Christian Writers Guild. She earned a Master's Degree in English from Western Carolina University and has taught English and Creative Writing on the college level. Her latest releases include eight ebooks for Barbour's Truly Yours line and a Harlequin/Heartsong series set in Savannah GA: The Caretaker's Son, Lessons in Love, Seeking Mr. Perfect, (released in March, August, & November 2013). Her 50th novel is Hearts that Survive – A Novel of the TITANIC
Miracle in a Dry Season – A Novel
Well, since I know what it's like to think a first book leads to fame and fortune (and later face reality) and this newly published writer lives locally, I figured she might need me to be supportive. After all I've sat in bookstores pretending to be a manikin because customers won't even come near me.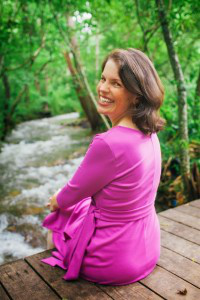 Sarah Loudin Thomas's book is titled, Miracle in a Dry Season, and I had my suspicions which one might describe that Sunday afternoon book launching.
So…after driving forever I came upon this neat little white church on a hill with blue grass hillbilly music coming out of it. What kind of church is that? Certainly not my Baptist one! But I covered my head in case a Baptist was watching and went in where a crowd, a whole crowd… and I thought, this can't be for a book signing or else these people are getting free books because most anybody knows you can go on Kindle and get a book for 99c. There were birds (sea gulls) hanging from the ceiling so I thought they might think books will be launched toward the birds and they fly them out into space or something.
Anyway, I soon saw that smiling face of Sarah's like she thought all was okay. I asked a stranger (they were all strangers) what kind of church and she told me. I said you don't have Sunday evening services, and she said no, happily.
Sarah went up to the microphone and welcomed us and invited us into the sanctuary. I asked a woman how many attend church there and she said about 40. I counted about 55 people there. Sarah's darlin' husband introduced her, said this is the most excited he's been since their wedding day… or maybe he said "proudest"??? Anyway, Sarah got teary. Was so loving and sweet.
Sara told about getting into writing, the idea for her book and gave away an apron and ladle – those were won by a man! She read excerpts from her book. It was sweet and professional and interesting.
Then… we couldn't get to the kitchen without going through the library (great planning!) – a table was laid out with her books and two women there to sell them—$14.99 book for $10.00 (perfect!)—then pretty Sarah sat like a pro at a round table smiling up a storm and signing for everybody. Some even loaded up their arms with two or more books!
We ate the best beans ever, several kinds of cornbread, peach cobbler, and ice cream. We also drank tea, lemonade and coffee while the hillbilly band played on.
Then… the band guy said get up and square dance. Sarah came over and made her husband get up. Another couple joined them. Then four more. Then a man held out his hand to me and I said, "Why not?" and acted like I knew what I was doing. Fun, fun, fun!
Oh my goodness gracious, I thought, in between doh-se-dohing, sashaying, twirling, yellowrocking, allemanding, stomping, that girl knows how to have a Book Launch Party!!
During a break, the band got religious, and sang. I remember most the loooooong one about the wine… the wine… the water into wine….Jesus turned the water into wine…wine…wine…water into wine… Jesus turned the water into wine…
Then there was one about being the black sheep of the family. (Too much wine, you reckon?)
But the point is… Sarah knows how to celebrate… and sell her book! I think she's our area's new rising star debut author! I read her book and the story is gooooooood, too!
Her publisher has contracted her for two other novels in the Appalachian Blessings series. She even got a comment by New York Times bestselling author Debbie Macomber who called this first novel, "Wonderful, simply wonderful…sure to grip the heart of every reader."
Ann Tatlock, Christy-award winning author of Promises to Keep, said, "It's charming, whimsical, and intelligently written."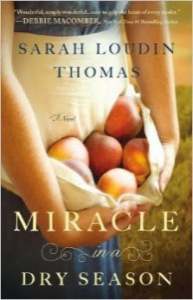 It's 1954 and Perla Long's arrival in the sleepy town of Wise, West Virginia, was supposed to go unnoticed. She just wants a quiet, safe place for her and her daughter, Sadie, where the mistakes of her past can stay hidden. But then drought comes to Wise, and Perla is pulled into the turmoil of a town desperately in need of a miracle.
Casewell Phillips has resigned himself to life as a bachelor…until he meets Perla. She's everything he's sought in a woman, but he can't get past the sense that she's hiding something. As the drought worsens, Perla's unique gift divides the town in two, bringing both gratitude and condemnation, and placing the pair in the middle of a storm of anger and forgiveness, fear and faith.
And here's what Library Journal's starred review had to say: "Once in a while a new author comes along with a work that makes you sit up and take notice. Thomas has crafted a tale of this proportion."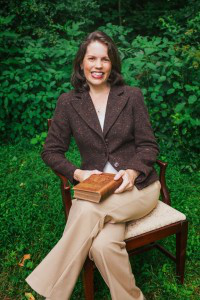 It's my delightful privilege to know her. You too, will be delighted to get to know Sarah.
Sarah Loudin Thomas grew up on a 100-acre farm in French Creek, WV, the seventh generation to live there. Her Christian fiction is set in West Virginia and celebrates the people, the land, and the heritage of Appalachia. Her first novel, Miracle in a Dry Season, releases August 2014 through Bethany House. Sarah is represented by Wendy Lawton of Books & Such Literary Agency. Connect with Sarah on her blog, through Facebook and on Twitter.