Liar's Winter
by Cindy K. Sproles
Lochiel Ogle was born with a red-wine birthmark--and it put her life in jeopardy from the moment she entered the world. Mountain folks called it "the mark of the devil," and for all the evil that has plagued her nineteen-year existence, Lochiel is ready to believe that is true. And the evil surely took control of the mind of the boy who stole her as an infant, bringing her home for his mother to raise.
Abused and abandoned by the only people she knows as family, Lochiel is rescued by a peddler and given the first glimpse of love she has ever known. The truth of her past is gradually revealed as is the fact that she is still hunted by a brother driven to see her dead. Unsure if there's anyone she can truly trust, Lochiel is faced with a series of choices: Will she continue to run for escape or will she face her past and accept the heartbreaking secrets it reveals? Which will truly free her?
Set in the wild and beautiful Appalachian Mountains of nineteenth-century East Tennessee, Liar's Winter is an unflinching yet inspirational exploration of prejudice and choice.
**2018 Gold Medal Winner – Illumination Awards
**2018 Carol Awards Finalist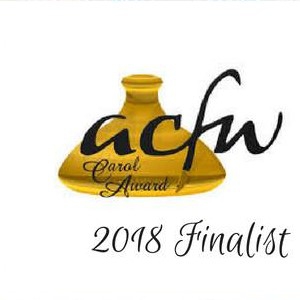 **2018 Hope, Faith & Love Award Finalist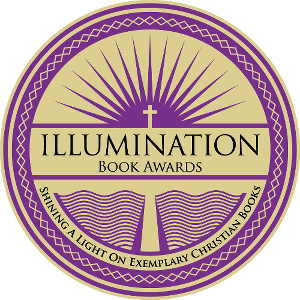 **Watch WJHL Daytime TriCities interview with Cindy by Anna Zook
WHAT OTHERS ARE SAYING ABOUT LIAR'S WINTER
---
The author sent me a copy of the book with no obligation to read it or to write a review. I had read her earlier book, Mercy's Rain, and liked it very much; I liked this second novel even more.
I know nothing about Appalachia in 1893, However, with Sproles's rich observations and marvelous use of the ungrammatical English of poor, isolated, and superstitious inhabitants, I was there. The plot, characters, and excellent writing nudged me so that I read the book in two settings.
It's not a perfect novel and the ending feels contrived. Even so, this volume is far superior to any Christian fiction I've read in a long time. We need more outstanding storytellers like Cindy Sproles who give us an intriguing storylines, avoid the preachy clichés, and push readers to keep guessing about what happens next. ~ Cecil Murphy

---
In Liar's Winter, Cindy Sproles proves again that her storytelling ability rivals that of the mountain women she writes about, those whose lives and loves depended on their stories. I held my breath for most of the novel, aching with the main character, what happened to her, and the lies burned into her soul. This is a story that will resonate with many who will see their own hurts etched into the pages, their own disillusionments spelled out, their own voices in the dialogue...and their faith awakened as the tale unfolds. ~ Cynthia Ruchti--speaker and award-winning author of 22 books including As Waters Gone By and When the Morning Glory Blooms

---
"As with Cindy Sprole's first novel, Mercy's Rain, Liar's Winter captures flawlessly the voice and setting of a 19th century Appalachian mountain valley along with a powerful redemptive message. One oft-repeated word evokes the story's theme—choice. The choice to love instead of hate. To return kindness for cruelty. To believe despite all contrary appearance that in this world's darkest valleys there truly is a Good Shepherd who guides, comforts, restores, and ultimately leads home. In the end, liar's winter proves its own illusion, leaving the reader—and protagonist Lochiel herself—instead with spring's new life. No light read this, but worth every inevitable tear and smile."—Jeanette Windle, author Congo Dawn, Veiled Freedom, Freedom's Stand.

---
You will love the voice, the characters, and the compelling story Cindy Sproles has spun in Liar's Winter. You will long remember it. You may be haunted, even changed, by it. ~ Bob Hostetler, author of The Bone Box and coauthor of The Northkill Amish books
---
Beneath the hardness of life, lies something beautiful is the theme of Liar's Winter. The story clings to one's senses and won't turn loose, like Cindy's own description of being caught in a spider's web that "stuck to her like molasses." Cindy has a unique voice and shockingly wonderful ability to tell an Appalachian story while weaving the magic of her mountain metaphors. This is another winner, like her best-selling debut novel, Mercy's Rain. ~Yvonne Lehman, Hearts That Survive—A Novel of the Titanic, Director, Blue Ridge Novel Retreat
---
Infused with the rich culture of Appalachia, Liar's Winter is a vivid journey into a world many of us will never experience first-hand. Lochiel, a girl born with a birthmark that many mountain folk interpret as the devil's handprint, lives a lonely and loveless existence. Through her realistic and sometimes tragic search for acceptance, we witness the strength of family and the power of a loving God demonstrated through His people. Sproles not only stays true to the beliefs and dialect of the mountain people, she immerses us in their society so completely we feel as if we've walked in Lochiel's footsteps. – Virginia Smith, author of THE AMISH WIDOWER and the Tales from the Groose Creek B&B
---
Liar's Winter is delicious Southern storytelling. Cindy Sproles's excellent use of dialect within the dialogue combined with realistic setting and storyline, combines to tell the second of her Appalachian stories in a don't-miss-it way. ~ Eva Marie Everson, Bestselling Author & Speaker, The One True Love of Alice-Ann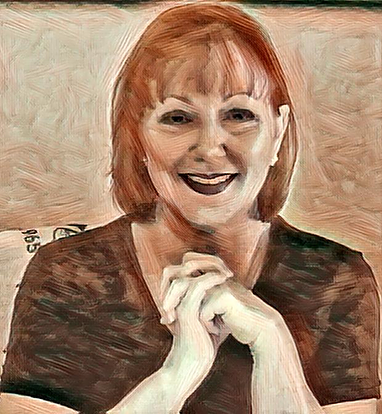 Buy From: Amazon