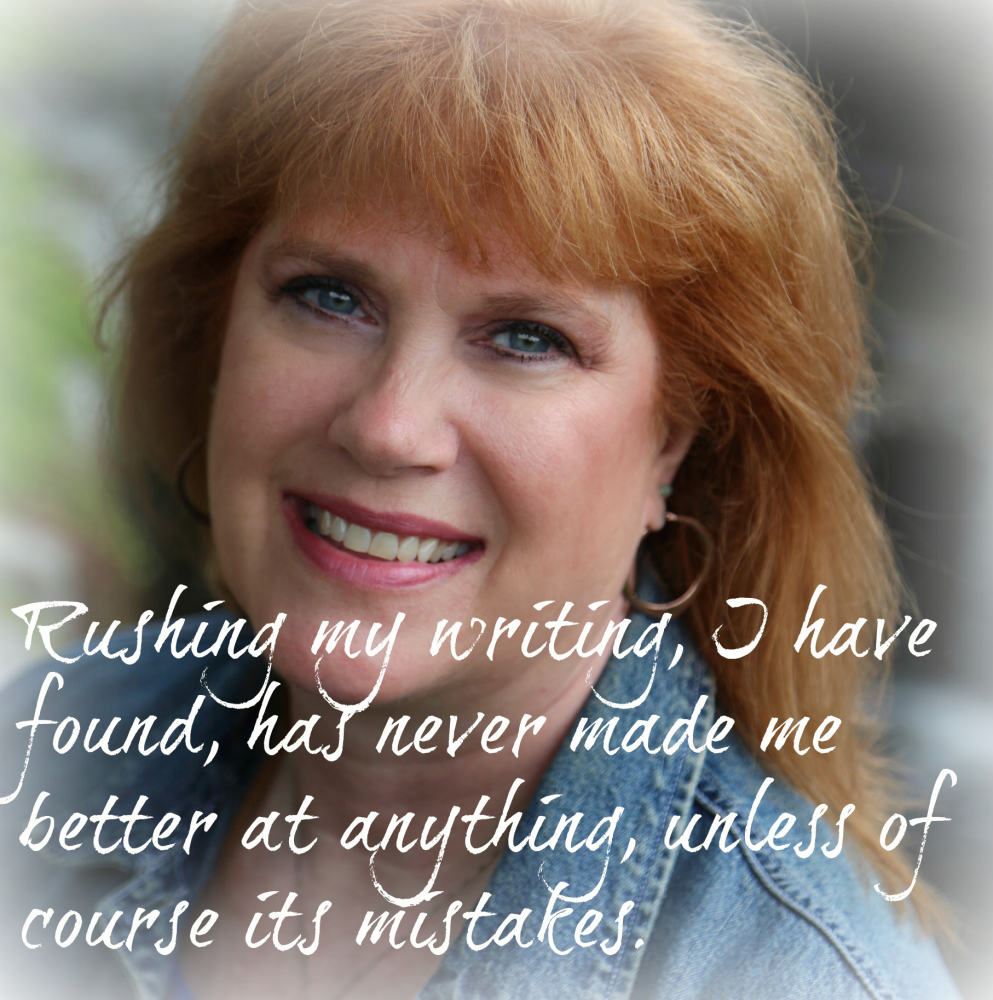 We're a people of instant gratification. If others don't give us what we want, when we want it – we simply take matters into our own hands and make it happen.
This attitude grieves me. I'm not sure when it began to happen but somewhere along the way, understanding the importance of working hard and receiving success has gone by the wayside. These days we just "do it ourselves" regardless of the impending consequence.
Don't get your hackles up. I'm not against self-publishing in the right circumstance, but for most of us. . .the right circumstance is simply impatience. We just want publication, never considering if we are ready for all that accompanies it – marketing, book cover, editing, and financial investment.
It's important as a writer to continually assess your goals and motives. Ask yourself those hard questions like, "Is my work ready to publish?" "Why the rush?"
I recently spoke to a writer friend who has been to the school of hard knocks. She's written excellent work and been rejected ample times. She's a number of years in the industry, and still waiting for "her time." But that's the difference in her and so many. . .she's waiting. This was the case for me. It took 8 years and all my beginning writing peers being multi-published, before I landed a traditional contract and a successful novel.
Do you think I stood in the background and waved the flag of defeat? Yep – just ask my sweet friend Dee Dee. She knows.
Waiting is hard. Especially when our peers are receveiving the contracts while we stand back in the corner growing frustrated and sad. I could have pushed the work into self-publishing but I chose to continue to grow and wait. And wait. And wait some more.
There has to be a certain amount of waiting involved in writing, if for nothing more than learning the craft. There has to be rejection to push us to stretch beyond our limits and improve. A certain amount of time simply has to pass for us to become the writers we were meant to be.
When we've matured in our writing, there comes a point of contentment. The moments when you know you have done all you can do to make this work the best it can be. In these moments we face fear – the what if's. What if readers don't like it? What if agents say no? What if? What if?
The time when you complete that project you've sweated tears over. The time when you've done all you can do to make it perfect. When you are able to finish the work, pray a prayer of absolution, let go of the obsession of publication, then move on to the next project. When you find this contentment in your writing, I can almost guarantee. . .you will publish very soon.
Rushing my writing, I have found, has never made me better at anything, unless of course its mistakes. And that, I seem to be very successful at. But when I learned I could only do my best and that was really all I had control of, then my writing began to grow successful.
The hardest thing about being an author is learning to pray that prayer of absolution. You type "the end," then scoot back in your chair, lift your eyes to heaven and say:
Lord, thank you for letting me be a tool. I have obeyed. This is now in your hands. May it be only to your glory not mine. Be it successful or not, I have obeyed for this is what you called me to do.
Now I can go to bed, having done just that.
Go to bed. Rest knowing you have done the best work you can do. Trust, knowing you have obeyed the calling given you. Believe God will use the result of your work. And you will be successful.