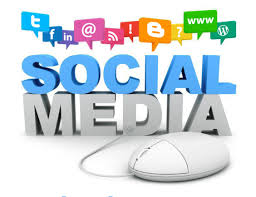 I'm all for social media. (My friends snicker when I say that…they know the truth.) The fact is, I'm not patient with social media. I am one who is being dragged into the world of tweeting, beeping and facebooking by the hair of the head.
I grow tired of seeing endless books thrown in my face, while my peers (me included) try to help "market" the paper child we've birthed. So this summer I've done some research. I've observed. Paid attention to the truth about social media.
As writers, we tend to preach to the choir. Our "friends" are other writers, not our readers – so when we start to market our books, we're trying to sell to the wrong crowd.
Here's what I've observed this summer:
*Babies, puppies and kittens & birthdays get the biggest response on Facebook. Why do you suppose that is? Because we're social. We love to snuggle up to the sweeter things of life, enjoy the things that our friends enjoy. It's our curious nature to want to know what's going on in other folk's lives (even if it is a gross picture of spaghetti that looks like it's been eaten, not once, but multiple times.
*People want to be cared about, thought of, held in some sort of regard. Not in a bad way, but we all want to be noticed to some extent. And when our lives are placed out there in tiny chunks, people become concerned and involved with us. Relationships form. Friendships happen – even if you've never met that person face to face.
I love to see my friends Kevin and Charlotte count down the days to Octoberfest. Who doesn't enjoy Debbie H.'s daily information on what the National Day is..i.e. National Cucumber Day or National Eat a Hot Dog Day. It's a blast to read my minister's humorous view of everyday blunders and sundries and even more fun to see where my high school buddy Steve sets up the stuffed blue monkey for the next unique picture.
This is the joy of Social Media – reading through these things because we love the people. Bear with me…the point is coming.
So if we enjoy the puppies, kittens and babies we see on Facebook, shouldn't we find the importance in beginning a friendship with those folks – offer them encouragement, laughter and prayer? Suddenly we find ourselves putting the Social back in Social Media. And when we care about others…they begin to care about us. The genuineness of our friendliness rises to the surface and instead of looking like an author who is waving a flag with their book on it, screaming, "Buy my book! Buy my book!" We begin to reach those who love us for who we are and, yes, they'll want to read our books. Not because we shoved it in their face but because they care about us too.
I'm sure there are tons of folks who'll disagree with me. And that's fine too. But I still try to look at things through the eyes of Jesus. He never flaunted His position as Son of God, instead, He was in the trenches saying, "Send the children to me." Jesus, ate with those no one else wanted to be associated with. He fearlessly touched the lepers. Jesus was very social and if He were on Facebook today, I feel sure He'd be posting things like, "Love that picture of your grandbaby." "Only ten more days to feasting at Octoberfest!" More so, Jesus, I feel safe to assume, would be praying for those who posted a need or a hurt. He'd be rejoicing with the successes of our lives. And as people grew to follow Him because of His kindness, they'd want to know Him deeper. Maybe even read His best seller. Now how about that?
My point is simple. Don't let social media take over your life, but commit to visiting 15 minutes a day and in that few minutes, develop relationships rather than waving a flag. Learn to know your readers, interact with them and they will follow you. They will want to read your book because they've grown to love you.
Put the social back in social media. Learn the art of people first then when you are gifted a book to market, the road will be a little less bumpy. Those "Friends" will support you by the droves.
Photo credit: www.haqjo.com