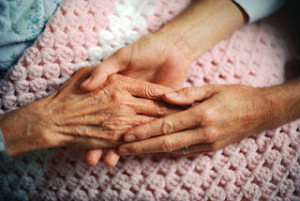 Death is a hard subject, one most individuals prefer to ignore. The popular idea of, if it's not thought about then it's not a reality, hides beneath the surface. Yet, death is very much a reality. No one has a magic "get out of jail free" card on this one. Death will, at some point, touch every individual.
The thoughts of giving up a loved one are sometimes more than we can bear. Life without that person is unimaginable.
In an article by Craig Bowron, MD, published in the Washington Post (February 17, 2012), Dr. Bowron brought to light many thought provoking ideas every family should consider when it comes to the natural progression of life for their aging parents. Some of his ideas are heartbreakingly shocking and they deal not with the aging, parent, but with the families and their duty to care effectively for them.
Dr. Bowron noted how and why life expectancy has risen since the 1900's. Improved medical advances certainly played a role, but the simple development of improved diets, cleanliness, and urbanization decreased infant and maternal mortality by thousands. Still the primary cord that rings true in our present day world is the lack of family involvement until death's knock suddenly arrives.
Simply translated, in the early years of our nation, as age stole away the elderly's abilities, they came to live under the same roof as their children. Families as a whole, shared the sometimes lengthy and harsh suffering their aging parents experienced, changing their view on death. Death, in these times came as a welcomed visitor, allowing their parents to slip away with dignity and in an environment they felt loved and cared for. It was, by all due rights, normal.
Today's world separates families. Children move across country in search of a better life, leaving aging parents behind. Though they may keep in touch, distance does what it does best – it takes away the connection.
For many, the care of an aging parent is not intentionally ignored, rather it's skewed by the distance. The inability to be actively involved in the day to day routine of a senior's health issues has vanished. As a parent's health deteriorates, children no longer experience the progression of illness or disease. Instead, they assume all health issues are "fixable." Medical technology is amazing. There are things that can be done to stop this process. Care is tossed into the hands of medical professionals and exceptional results are expected. Dr. Bowron goes on to state, "…our culture has come to view death as a medical failure rather than life's natural conclusion."
Take this story as an example. A seventy-one year-old man, strong in appearance, apparently healthy is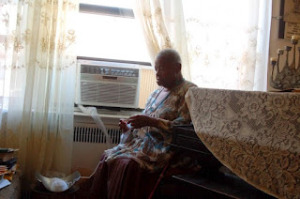 stricken suddenly with stage 4 lung cancer. His children have always been actively involved in their parent's lives. As a close knit family it was natural for the children to step alongside their mother in the decisions and care of their father.
The prognosis from doctors was bleak. Radiation would be a temporary solution but ultimately his comfort should take precedence.heat
Entertaining the idea of death was not an option for this family however, after only one month into his treatment they realized the desires they longed for, were their own.
Their father willingly submitted to the care the family suggested. Though his thoughts were that compliance would make this season easier on his family, when they asked him to consider traveling to a hospital that specialized in this type of cancer, he said no. They suddenly understood his treatment was not about them, it was about what was best spiritually, mentally, and physically for their father.
Studies have shown the effects of prayer on those who suffer extreme illness. Though every patient may not recover, they have a lower stress level, peace, and personal acceptance level for their treatment and prognosis. As Christians we understand the power behind prayer and we understand the will of God may not be our will. God knows best in every life. And here in lies the truth in caring for aging parents who are ill. Trust in the natural progression of life and the will of God.
When we stand toe-to-toe with death, it forces us to reach for preservation. The ultimate desire to extend the life of an individual only to cause them more pain and suffering pushes us into a catch twenty-two – the love we have for our aging parents verses the natural progression of life.
There are exceptions to every rule. Families who intentionally do not participate in the care of their elders then demand medical interventions out of an unrecognized guilt. The attitude of "I'll fix this," allows them to take control and paint the picture of love and care that serves as personal satisfaction rather than gentle and loving care. When death claims the life they've stepped into repair, they find their comfort in blaming the medical profession. They could have done more.
The hard truth is, death is the natural progression of life and though we should make every effort to use medicine as a means of healing, there is something to be said for the quality of life. Acceptance of the progression.
The family of this elderly man, sought out their father's desires. They cared for him, kept him comfortable, and allowed him the dignity he requested. He accepted treatments but when he drew the line, the family stepped into the role of support. Though his loss was devastating, they rested in the peace of their father's wishes. Their faith turned to a deeper trust that God's will was to take precedence over their own desires.
Four months later, the man passed as his family kissed him and offered him permission to leave them. And there was peace.
This article, by no means, advocates that families opt out of medical care or lifesaving measures. These things are truly personal preference. Modern medicine is a blessing and for many, the lifesaving advances are miracles. However, what this article does advocate, is the awareness, acceptance, and compassion for caring for an aging parent , and the importance of understanding their end-of-life desires. It advocates personal and family involvement, long before illness strikes building deep, strong bonds that live on after the loss of a parent.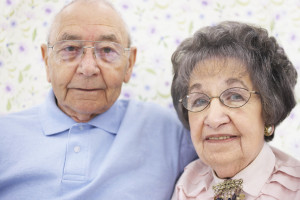 Care for your parents. Remember, even in the busyness of your life, the priority of family stands greater than anything else. Discuss end-of-life decisions with aging parents to know their wishes. The conversations are hard at best. It may be extensive measures are the choices of the parent. And then, it may not be. Either way, there is peace in knowledge. Knowledge allows a family to prepare and then in the throngs of hardship and loss, accept the progression.