Christian writers support and encourage one another by letting readers know about other writers. We do this through blog tours. Andrea Merrell invited me to answer four questions and then point you toward three authors whose work I support.
What Am I Working on Now?
I've often said, "Don't ask, you'd never believe me," but I love what I do. Professionally I'm managing three websites –www.christiandevotions.us, www.inspireafire.com, and www.writersadvancebootcamp.com. But writing wise, I'm finishing up the second novel, Coal Black Lies, in a series of three Appalachian Mountain Novels. Mercy's Rain, (Kregel Publishing) is available for pre-orders now on Amazon.com, but it actually releases January 27, 2015. Needless to say, I'm more than thrilled to have this dream come true. I love my Appalachian heritage and it's a joy to take bits and pieces of our past and weave them into intriguing stories. I want folks to know the mountains of Appalachia like I know them. I want them to walk the river banks, smell the breeze, and see the sunrises that crest the summits of the mountains where I live. The Appalachian Novel series are stand alone novels, but they take the reader into the richness of the mountain people, their hardships, and their survival. There is this deep underlying faith in the mountains – something you must experience to understand and in these novels, you don't just read about it – you live it with the characters. The Appalachian Novel Series walks to the river and baptizes you into the thick of the culture here in the late 1800's to early 1900's.
Otherwise, I spend a great deal of time reading devotions for ChristianDevotions.us and traveling and teaching at writers conferences across the country. Part of my position as Executive Editor is to provide encouragement, mentorship, and assistance to new writers who want to take their skills to the next level. I love working with new writers and seeing them spread their wings.
Among other things, I am the acquisitions editor for Straight Street Books and SonRise Books, imprints of Lighthouse Publishing of the Carolinas. I am a devotion writer and I understand the call to teach through a devotional book or inspirational non-fiction, so I love this position with Lighthouse.
Outside of these things, I work part-time for Comfort Keepers as their office manager. My second love, is that of the elderly. My job at Comfort Keepers allows me the opportunity to help place caregivers into the homes of aging so they are better able to remain steadfast in their homes over institutional living.
In between all that "stuff" my family spurts through. We're planning a cruise to Nova Scotia in the fall. (Excitement).
How does my work differ from others in its genre?
Writing wise – my work pretty much stands in a field all by itself. Or that's what publishers tell me. My voice is strong in the mountain dialect and it washes over everything I write. This passion makes my work very transparent and vulnerable.
This is one of the things I try to teach new writers – to find your voice. Find what you are rich in and then scratch the scabs of your heart until you bleed all over the page. Readers can smell fake a mile a way, but when they sense genuineness and vulnerability, they dive into the words.
Why do I write what I write?
That's easy. It's what come natural to me. I am who I am and I am blessed. That comes through into my writing. I want people to take their hardships and turn them into valuable life lessons that enrich their lives and help them understand how God works through these things. I write what I write because within it lies the difficulty, the path through, and the success of having been passed through the fire.
How does my writing process work?
I crank up Whisperings Piano then close my eyes. What happened yesterday or a week ago that stung my heart? Then I start to wrap around it. I have to dig into my soul, search deep into the compassion of my being to find the emotion that needs to hit the page.
I work best in the early morning. It's quiet, I've rested through the night. My mind is clearer in the morning before the day starts to bite away so this is my most productive time. I aim for 4000 (two chapters) words a day, but if I only hit 1900 I consider that a successful writing day if the words are good.
For me, I write to the halfway point in a novel. Then stop. Go back and re-read the entire first half. Round two is rewrite, tweak, highlight those spots where the reader needs to "feel," and embellish those spots. I have three writing critique pals who stay on top of the work, and these folks are unique. One is NOT a writer. She's simply an avid reader. She reads everything with a very critical eye. Because she is an avid reader, she's quick to find holes or little things that act as stop signs for the reader. I have a female critique partner who is wonderfully loving yet, very honest. She's great to help me get it right but encourage me as well. Finally, I have a guy critique buddy who guides with his head not his heart. Between these three, my work process gets tweaked a lot. But the finished product speaks for itself.
I always pay a professional editor to go through my manuscript when it's complete and this is a practice I recommend to every writer before your manuscript leaves your desk to be shopped. It's an investment in your career. And as tight as the market is, this gives you a leg up over other work going into publishers and editors.
Outside of that, the fuel is chocolate – Ben and Jerry's Chocolate Fudge. HUMMM.
Meet three of my friends: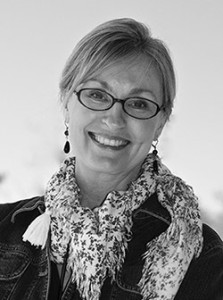 TERRI KELLY
Terri Kelly is the First Grade teacher at The Mountain Community School. She has a Masters Degree in Education and nineteen years classroom teaching experience. Her passion in education is to make a positive difference in the life of her students.
Terri is also a writer and is the acquisitions editor for Lighthouse Publishing of the Carolinas in the children's division, Staff Writer for ChristianDevotions.us, and assistant director of Writers Advance BootCamp. A featured faculty member at conferences, she is published in Spirit and Heart, A Devotional Journey and Faith and Family, A Devotional Pathway for Families. Terri's first middle grade novel, Mary Slessor – Missionary Mother (Journeyforth Books) released in early 2014.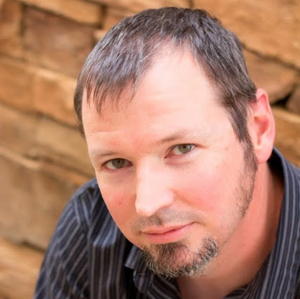 Aaron Gansky is an author, teacher, and editor.
His first novel The Bargain (Lighthouse Publishing of the Carolinas) was released in December of 2013. His YA Fantasy series can be read free here. He has written two books on the craft of writing fiction; Firsts in Fiction: First Lines and Write to Be Heard (with Diane Sherlock). To find out more about his books click In addition to being a loving father and husband, Aaron Gansky is an author, novelist, editor, mentor, teacher, and podcast host. In 2009, he earned his M.F.A in Fiction at the prestigious Antioch University of Los Angeles, one of the top five low-residency writing schools in the nation. Prior to that, he attained his Bachelor of Arts degree in English with an emphasis in Creative Writing where he studied, in part, under Bret Anthony Johnston, now the Director of Creative Writing at Harvard University.
As a Creative Writing teacher in California, he brings his expertise on the craft to several writing conferences around America where he speaks on a variety of topics.
In 2009, he began an online literary journal to publish poetry and flash fiction. Since that time, The Citron Review has grown in reputation and prestige. It is now one of the premier publishers of the internet's best flash fiction, poetry, and non-fiction.
In 2013 he began his Firsts in Fiction Podcast with Steve McLain. Shortly after, Heather Luby joined the line up. Together, the three dispense practical, in-depth analysis of how to write powerful fiction.
As a writing mentor, he prides himself on taking new writers and teaching them the craft and skills they need to succeed.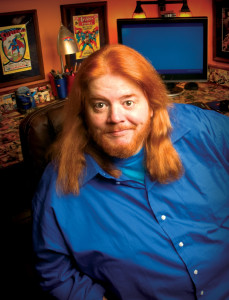 Torry Martin
Although Martin has a long list of accomplishments as an actor, author, storyteller and a standup comedian, he prefers to use his gifts for laughter, writing and entertaining to bring serious messages to audiences through the softening blows of humor. After telling a typical "Torry Story" revolving around his own blundering and misfortune, Martin pulls in the spiritual lesson in a sometimes subtle way. "If I can keep them laughing while they're learning it doesn't hurt their brains as much."
Martin was a standup comic and actor in Los Angeles before he became a Christian. After finding the Lord, Martin moved to Alaska and lived in a remote cabin with a friend who was studying for ministry. He gave up acting and comedy for two years and studied the bible while becoming grounded in his faith. After being encouraged by some friends at his church, Torry began writing comedy sketches which he entered into the national competition sponsored by the Gospel Music Association called Christian Artists, now called Seminar in the Rockies. He won the grand prize two years in a row and now returns annually as an instructor. Martin has written for "Adventures in Odyssey", a children's radio series produced by Focus on the Family. For this self-proclaimed "hippie-for-the-Holy-One," the melding of talent and faith have also resulted in the release of several books, including "Under the Circumstances," and "What a Character," both are collections of comedy sketches about Christian life.
Published by Lillenas Drama, the books are available in Christian book stores worldwide. While the sketches rely heavily on comedy to convey their messages, they also harbor moments of drama, often pulling no punches to get the point across. "I like using comedy in my writing because we need to be able to make fun of ourselves," Martin says. "We take ourselves too seriously, but we don't take God seriously enough and that needs some fixing." Martin says he hopes his material will help and audience focus more on their relationships with God and place less emphasis on the technicalities of differing denominations or outside appearances. His blend of hilarious personal experiences, human observations and spiritual applications have made him one of the most entertaining and comical speakers around. From churches to corporate functions, banquets to biker rally's, or prison's to praise gatherings, the appeal of Torry Martin's material makes him a perfect choice for groups and gatherings of all kinds.