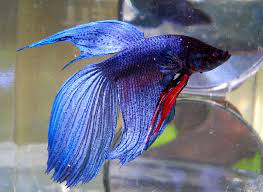 The email asked, "Would you be a beta reader?" Before there was ample time to think it through, you shot an email back with an emphatic, "Yes."
A few days later, a pdf or paper book arrive along with Beta Reader Instructions.
Becoming a beta reader comes with its perks – an early look at a new book, perhaps a signed copy , or even a personal thank you note from the author. All which are fun, but . . . there's a great responsibility that comes with serving in this position.
First, what is a beta reader? Sadly enough, though it sounds like the beautiful fish, it's not. This is not to say, beta readers aren't beautiful in a difference sense of the word. They are valuable partners in helping a manuscript into the best "finished" work it can be.
Betas serve as those additional eyes on a manuscript that catch typos, holes in a plot, or confusing sections that need to be corrected. It is an honor to be asked to serve as a beta reader. The author or publisher values your ability and opinion enough to allow you to have a hands-on opportunity into the editing process.
Serving as a Beta Reader is wonderful practice for a writer. It sharpens their editing skills, forces them to look closely at the work rather than just skim through. Hands down, serving as a Beta improves writing skills.
The job of Beta readers is to:
Look for typos
Catch unclear plot issues
Note odd or incorrect phrasing that makes a paragraph read rough
Read the manuscript promptly and return edits within
the designated time frame set by the publisher.
Beta readers do not:
Rewrite sentences or paragraphs
Critique the author
Share the manuscripts entrusted to them
Fail to return edits
Every publisher has a specific format for Beta Readers to follow when making corrections. The usual format will look something like this:
Page 5, Paragraph 4, Line 6
As is: Jon sent daises Mary for her birthday.
Change to: Jon sent daisies to Mary for her birthday.
It's easy to get caught up in the thrill of editing, but it's important to understand as a Beta Reader your job is to catch errors, not critique the author or rewrite their sentences. The manuscript has been contracted and, is either in the editing process between author and editor, or already completed the process. This is not your key to adding your subjective edits. Your job is to make those changes that the editor and author no longer see because they've read the manuscript over and over. Beta eyes, are fresh eyes, unscathed with numerous rewrites. Your job is valuable in making a book, as a finished product, look the best it can be.
For example: Jane's book was a serious non-fiction book. Between edits with her editor, a typo slipped in.
The sentence should have read: "It's not your decision to make."
The Beta Reader caught this mistake: "It snot your decision to make."
This may make you snicker, but it's a true edit that saved the author and editor a lot of embarrassment. This is why fresh eyes are so important on a manuscript. If you're asked to be a Beta Reader, take the job seriously and edit as you are instructed. Your work will be greatly appreciated.
No book is perfect. In fact, there is rarely a book we read where we don't find a typo or misspelled word, but in the respected position of Beta Reader, you can help make these little things few and far between.

Photo courtesy beta-food.com