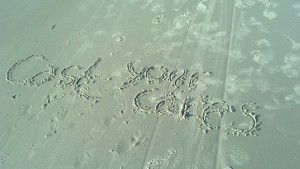 "So Mom, how's book two coming?" My son's voice echoed through the phone. "Mom. You there?"
"Uh, yep. I'm here. I have some ideas."
"That's never been a problem. How's the book coming?"
"I can't seem to get started?"
"Why?" He asked.
"I don't know."
"You got a story in mind?"
"Yes."
"Then just write it."
I'd stretched my fiction wings so far, the muscles ached and I was successful. Now I faced writing book two.
I'd worked hard to hone the craft of storytelling. Write, rewrite. And when my agent called to say, Success! I was ecstatic. The book released. Good reviews, good sales. Good story. Where's book two?
Something took hold of me. It's fingers tightened around my throat and squeezed. Stories burst at the seams of my imagination, but for some reason the wooden door to my mind bolted shut. Regardless what words I penned, nothing worked.
The problem wasn't a lack of stories, or even ability or skill. It was good old-fashioned fear. When well-wishers continually asked, "So when is book two coming out?" I shrank into a pile of mush.
Every writer experiences fear at one time or another. We work hard, attain a goal, then fear failure. The real question is how do we move past? It's not as easy as a few bullet points on a page. Moving past our fear is the same today as it was the day we decided to take our first step toward crafting a manuscript, a devotion, or an article.
Our ability hasn't changed. Our imagination hasn't halted. We've not forgotten how to spin a yarn. We simply fear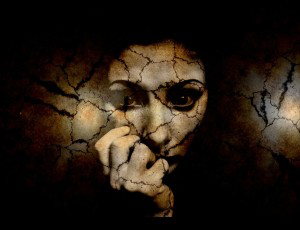 failure. When we begin our career, failure didn't play into the game. The dream lay ahead, so we paddled upstream until we grasped hold of the prize. Once we accomplished the goal, it was easy to look back and see the obstacles nativity blinded us to. Now we see what can throw us off track and we grow afraid. So how do we move past?
Take action – Take the step of just doing what you need to do. Inactivity is a breeding ground for failure. Write a paragraph, then a page, then a chapter. With each word your confidence will grow. As my son said, "Just write it."
Ask the question, What if I don't do this? – What if's are scary, but if you love writing, then asking this one "what if" question should help get you back on track. Writers write, because we have too. We can't NOT write. When I asked myself this question, my palms grew sweaty, I began to pace, and I realized, I would be miserable if I didn't write. It's a need in my life and my guess is. . .it's a need in yours as well.
Reach out to your peers – There's nothing like the community of writers. We all understand what no one else in the world "gets" about us. Writers understand writer's block, misspelled words, comma queens, and yes. . . fear. Contact your peers, spill your guts, and then let them spin you around and put their foot in your rear. It's nice to have the affirmation from your peers that you are a good writer, and it's nicer when you know they believe in you enough to shove you off the boat knowing when you hit the water. . .you'll swim.
List your writing strengths – List the things you do well in your writing. Perhaps it's your voice or amazing descriptions. Maybe it's plotting skills, building angst, or character development. Remind yourself what you do well, and then do it.
Every article, every book, or poem may not be successful. But that's okay. It's what grooms us to be better writers and what reels us in from being haughty. The one thing that will ruin a writing career quickly, is succumbing to fear. Step out. Regain your "newbie" ambition, and don't let fear take hold. You can do this because . . . you are a writer.