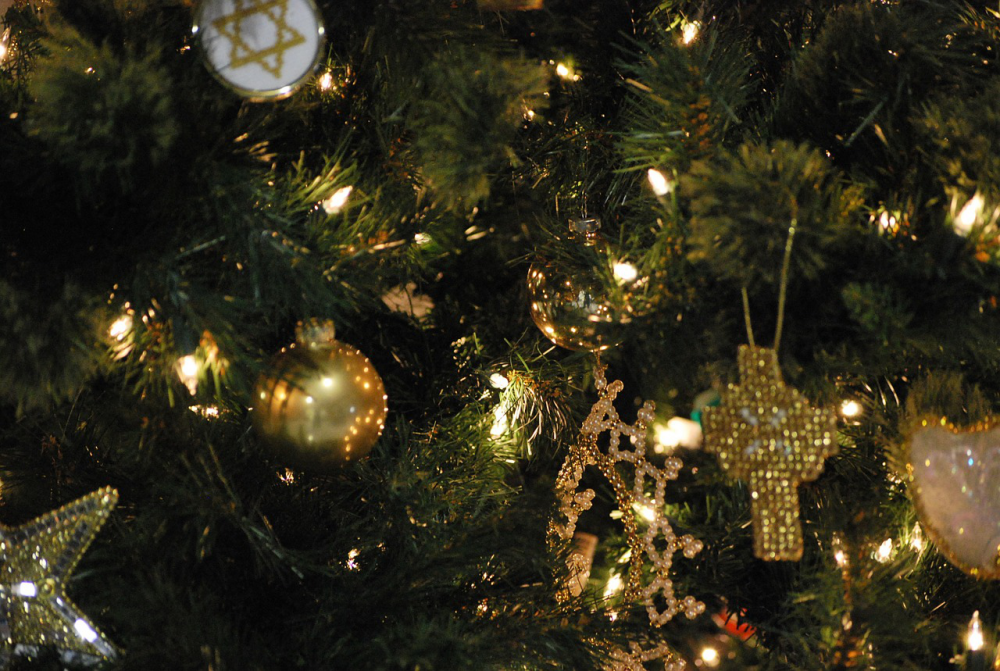 Here come the holidays. Long before Halloween ended, stores began the Christmas holiday push. Gift giving catalogs have hit the mail, on-line shopping has begun, even morning news shows have started sharing holiday gift specials. The world says, "It's time to shop!"
Several years back we let my mom "off the hook" for Christmas shopping. It wasn't hard to see how quickly our family had grown. Shopping for every child, grandchild, and great-grandchild, though it was joyful and fun for mom, was financially taxing on her small monthly pension. In fact, it was unreasonable.
My mother is no different than any other aging parent. Christmas has always been the time when they could shower all the "grands" with loads of gifts. After all, the world insists Christmas is about giving. But many aging seniors are not fortunate enough to devote two or three months of pension to assuring gifts are under the tree. Yet they spend this money without hesitation.
For grandparents, the joy of purchasing gifts is something they look forward to on a yearly basis. It's something they plan to do, one way or the other. So when your aging parents are faced with the grind and guilt of holiday purchases – offer them a new alternative.
Refocus the Christmas holiday to family. Invite the crowd over to a potluck dinner –the working word here is "potluck." Feeding a small army is expensive when you consider the price of a turkey to be approximately $25 and a ham as much as $30. The question then arises . . .will one be enough? One meal for a family of 25 can soar as high as $300. None of us set out to bust mom and dad's budget – we simply don't think about the cost. Encourage a potluck dinner where each portion of the family provides a part of the meal. Suggest parents provide their family's favorite dish and everyone else will bring the fixings. You will not only save hundreds of dollars for your aging parents, but you will preserve their pride in providing Christmas dinner. A potluck allows mom to decorate the table, pull out her prettiest dishes, and spend time with those she loves without spending the day slaving over a hot stove.
Draw names. If your family insists on exchanging gifts as a whole, then consider drawing names. This cuts the cost of gift giving in half.
Set a dollar limit. Set a feasible dollar amount on gifts. If you have parents who insist on purchasing for every family member, setting a dollar amount will help curb the cost. This is equally as true when drawing names. The idea is to control spending.
Silly Santa or Family traditions. Taking gift giving back to the joy of fellowship draws families closer. Find a family tradition that brings out the fun around the Christmas tree. In our family, there is a joke about getting only socks. Yearly my mother spends a great amount of time (and little money), making sure she wraps one or two pairs of socks for each family member. The fun comes when gifts are passed out and everyone knows what's in the box. Each box of socks that is opened brings a rousing cheer and applause for being accepted into the family for another year. The holidays aren't about gifts, they are about family fellowship and love.
Some families choose the chaos and fun of Silly Santa (otherwise known as Dirty Santa). Again, gifts are inexpensive, and fun.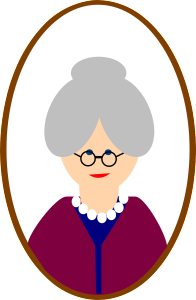 Handmade or sentimental giving. In our case, mother is a quilter. Each year she makes small quilted items – wall hangings, beautiful fabric bowls, potholders, or table runners. After all the gifts are opened, she has everyone pick a number then she sifts through a bowl and draws the winner. The gift may be a quilt or a magnificent wall hanging . . . the trick is, it's made by her and for every family member the gift is sentimental.
Family cards. If your aging parents are like most, they want to purchase something. Consider prepaid gift cards to local restaurants or stores. $5, $10, even $20 cards are appreciated and much more affordable than going "all out."
Make Christmas about your aging parents. Make the majority of the gifts under the tree, gifts for mom and dad. Give them photos of your family. Gift cards to the local grocery store or gas stations. Hire a cleaning service for a monthly visit. Purchase and paint a room in the house. Pre-pay the electric bill for a month. Most of our parents have all the trinkets they need around the house, make your gifts practical. Your parents will appreciate the efforts.
Time. Our lives grow busier and busier each year but time is the greatest gift you can give your aging parent. Daily or weekly phone calls, visits, inviting them to your home for dinner or even a weekend stay. Going to the park, a meal out, a movie – nothing is more precious than your time especially if your parent has lost a spouse. Remember the holidays, though joyful on the outside, can be the most painful for a single aging parent. They've spent over half their lives with the one they loved and now that person is gone. Seniors face loneliness, depression, and heart ache during the holiday seasons. Memories flood back as they decorate their tree and then take it down. Your time with your parents is vital.
It's been said: regret is a horrible bedfellow. If you have disagreements with your aging parents, put them behind you. Move ahead with forgiveness, peace, and love. Make every effort to spend quality time with your loved ones during their golden years. Unchecked efforts become deep and inconsolable regret after they are gone.
Make this holiday season a joyful and memorable one. Cut costs. Refocus on family. Make your gift to parents, the gift of no gifts. This year change up the game and allow the reason for the season to take first place in your Christmas plans.
Photo 1 courtesy of Pixaby.com and ChristianDevotions
Photo 2 courtesy of pixaby.com and ClkerFreeVectorImages