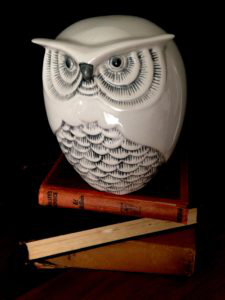 Agent, Chip Macgregor addressed the looming question, "Why do we write?" on his blog (Why Does Everyone Want to Be Published? – 8/25/15) when he noted his observations as a well-established agent:
… (I) believe most new writers basically want to get published so that they'll be famous. They want that thrill of holding up a book with their name emblazoned on the cover, show it to their friends, leave it on their coffee table, maybe peruse a copy at the bookstore and casually mention to someone in the aisle, "You know. . .I wrote this." (click here to read post)
Mr. MacGregor makes some very sharp and accurate points about the ulterior motives of a writer. This question is certainly something every writer should personally access in their own career.
My thoughts line up with Mr. MacGregor's and were put to the test when I taught a class on what happens after the contract.
One writer asked the hot button question, "But if you can't get a contract with your first book, why not self-publish?"
Stay with me, because this ties in with Chip's desire to answer the question, "Why do we write?"
The disclaimer first: I have nothing against self-publication. I believe there is a time and a situation when self-publication is the perfect answer. BUT, I'm not sure self-publication is the perfect answer, just so a writer can be published.
New writers find themselves frustrated and angry that their books are not receiving contracts. Let me say, there is something to be said for a writer's bloody knees. Our first works are rarely our best, even when we think they are. Our book blinders (yes, I said blinders. . .not binders), shade our eyes from the peripheral vision of reality – that our writing is not up to publication level. Our rejections in writing, force us to strive to learn the craft on a higher level. Rejections are, and rightfully should be, our incentive to excel to the next level and eventually reach publication.
My question for those who wish to run around the hoops of publishing rather than jump through one hoop at a time is simple. What is your hurry? The hoops are not easy, and honestly, they aren't always fair, but the ultimate goal never changes. Quality writing is the end result.
It's easy for us to insist we've dreamed of being a writer since childhood or that we have a story that will change lives. But if that is truly the case, why rush the process, when the process leads us to a better quality of work? Perhaps the real question is not, "Why do we write?" Rather, "What's the rush," if we want our best work to be what represents us?
It is a question a writer has to answer for themselves and it does take some soul searching to see past our dream of being published and to the reality of actually being ready to be published.
Self-publication is a wonderful tool when it's used in the right situation. My challenge to you, the writer, is step aside of your dreams and ambitions and look at the development of your work. If self-publication is the road for you, then take active steps by making the financial investment necessary in your writing so it is the best it can be. Don't skimp.
If you choose self-publication follow these steps to make your work as successful as it can be: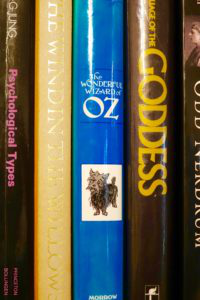 • Build a solid platform to sell the book. A book on the shelf is no good unless is ends up in the hands of a reader. And understand, that by having your book on Amazon or in distributor catalogs, even on the shelf, does not sell a book. You sell the book.
• Invest in a CONTENT editor who can help you with plot, find holes, placement, and overall readability of the work. Don't count on a proofer to catch the holes in a manuscript. Invest the money into a reputable CONTENT EDITOR. ($800-$1000 and up)
• Invest in a professional book cover designer that makes your book cover look professional – not self-published. Professional designers purchase licensed photos and they know the colors, images, and fonts that sell a book from the shelf. Your friend who does nice book covers may not be the right fit for your book. All I'm saying is, consider the experienced professional, their knowledge and expertise. ($300-$500)
• Invest in an interior designer who can paginate your book properly with correct font sizes, proper ditch measurements, and accurate line spacing so your book looks professional not like a first grade reader. ($75-$150)
• Do your homework on printers, be it Amazon or an industry self-publishing firm.
• Consider print-on-demand over stock piling hundreds of books in your basement.
• Check references on self-publishing companies. You would if you were hiring a builder for your home – do the same for your book.
Whatever method you choose, traditional or self-publishing, be sure you look at the business aspect. Make a decision based on your true ability to afford and sell the book. And before you push the yes button on self-publishing, search your heart. Ask those important, but hard questions that delve into the heart of the writer – why am I in such a hurry? Why do I write?
Photo 1 used by permission morguefile.com & diannehope
Photo 2 used by permission morguefile.com & lauramusikanski