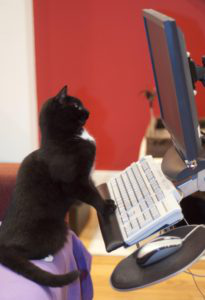 My first writers conference was . . . well . . . intimating. I attended alone. It was the days prior to GPS and maneuvering my way through the one-way streets of downtown Asheville was a little disorienting. Why Rand McNally would run me through downtown Asheville when the interstate was direct was beyond me!
The line of conferees waiting to check-in wound around three rows thick. Peers were reunited, chattering about their writing news. All I knew was, I wanted to be a writer.
If this wasn't enough, my hand was covered with oozing poison ivy. Wrapped loosely in gauze, I resembled a mummy. I made my way to a small sitting area where I tried not to scratch at the muck. Soon an attractive young woman sat next to me. She eyed me and the menagerie of bandages, before she leaned close and whispered, "I heard people were itching to get in here. I just didn't think it was true."
I stared as the edges of her lips turned up and she burst into laughter. I'd made my first writing friend, the wonderful Gina Holmes. That was the better part of ten years ago.
That first conference I was out of place, awkward, and uncomfortable, but the one thing that kept me prodding through the discomfort, was the desire placed in my heart. I wanted to be a writer.
Ten years later, that desire has not changed. I still want to be a writer – a better writer. Stronger. Yet getting to the goal is not easy. We must learn the craft. Making time to write, and pushing forward to our best work.
Your first writing decision is what type of writer do you want to be? Is your desire to be a knuckle-down, determined-to-be-published author or a recreational writer? Only you can make those decisions.
It's important as you weave your way down the writing pathway that gives you a clear view of your passion. It determines your future as an author. If writing for joy is all you want to do, that's fine. Learn to write to the best of your ability. Should your desire to become published then learn the craft and accept the challenge that follows:
Publication is a slow process – Unfortunately, it's one that can't be rushed. The average publication time for new writers is 5-8 years. I chose to "wait" on publication knowing the time frame of acceptance was filled with scrapes and bumps. When I did secure a contract – it was well earned and my writing, top notch. Self-publishing wasn't an option in those days. Writers had to wait for traditional publishers to take notice. I still think this was a good thing.
Believing in myself – I had to learn to accept rejection as part of the process of learning. It wasn't personal. My work wasn't rejected because I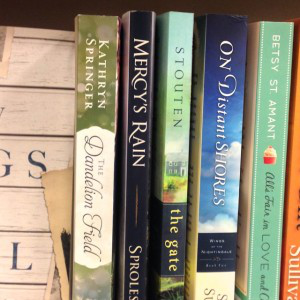 wasn't nice enough. It was rejected because it wasn't ready, and I needed to continue honing. Stomping off, insulting the publisher because I wasn't ready to be published was childish. The adage "good things come to those who wait", had meaning. I had to believe in the desire that burned in my heart – I wanted to be a writer.
eveloping an attitude of gratitude – Of course, we think our work is perfect and often we're a bit offended when it's rejected, but developing the right attitude from the beginning takes our writing experience to a new level. It allows us to give up the attitude of entitlement. Instead letting us focus on the work that must be accomplished to make our piece sing to the hearts of those who read it. Be grateful for the guidance of those offer critique. Learn from their experience. Rejoice in refining a good work into an excellent work. Your time of publication will come.
Understand the "Moment" – That sweet friend I mentioned had already published two fiction novels, when she asked, "Cindy, where do you stand on this Appalachian novel?" My nonchalant response was, "Don't know. I've given it to my agent. She's shopping it and I've moved on to the next project."
Nothing stunned me anymore, than for her to say, "Then publication will happen soon." The thought process behind her wisdom was simple. When we climb to the point we have done our best on a project, then release it – we've reached a level in our writing career what marks excellent in our craft. In other words, we do our very best to make every effort to edit and clean up the work. Then we accept it and move on ahead. Spinning our wheels ends. We come to grips with "the moment" we know our work is the best it will be. Publication came very soon when I stopped obsessing with the past project.
I always wanted to be a writer. It gnawed and picked at my heart until I finally listened to the sweet call God offered me to use my gifts. My prayer continues "to be a writer," and the desire burns hotter than ever before.
What is your desire and are you willing to forge ahead through the challenges to be a writer? Passion and the love of the craft drive us to stay the course. Before you know it, you will no longer just want to be a writer. You are a writer.
Photo 1 used by permission morgefile.com & Mlphoto