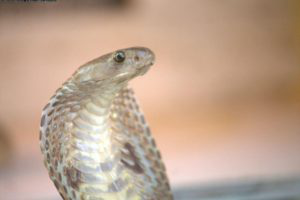 "Times, they is hard and they is clampin' down on a body's heart like a snake that bites and won't let go."
I loved my grandmother. She was such true woman of the Appalachians whose mountain phrases would either make you roll with laughter or
scratch your head. Either way, there was always great wisdom there.
Times are growing more difficult with each passing day. As Christians, we are quickly seeing the Word of God, pounced, trounced, and pushed down. Today political correctness supersedes truth.
What does that mean for us as writers for His Word? Plain and simple – strap on the belt of truth. Gird yourselves. Arm yourselves for battle for there is a spiritual battle raging in the heavenly realms.
As Christian writers, we are called to a higher standard. We are the reflective image of God to the world, so how we write our words is vital. You cannot be afraid to stand your ground in writing truth. You can however, write it appropriately.
Steven James spoke in a conference class of tackling hard issues in writing. "Don't be afraid to attack difficult issues, instead approach them from consequence rather than standing on your soapbox pointing your finger."
His method is spot on. When we approach a difficult subject, for example abortion, but we come at it from the eye of consequence, it softens the heart of the reader. Telling them how wrong they are only serves to shut down communication. When the consequence is presented in a firm but loving way, it is hard to deny.
Our goal as Christian writers is to 1) have readers READ our work in its entirety and 2) to present a strong Christian worldview without stooping into the world's armpit. If readers don't read the words because they're put off by attitude, then the message is never received.
Here are some suggestions to help you gage your ability to share truth:
• Begin with yourself. It all starts in your own heart. What words stream from your mouth? If they are negative, hateful, and argumentative then perhaps you need to rethink your own personal approach toward others. Social media is the perfect example. Look how horrid Facebook became during our presidential election. . . How YOU RESPOND to others directly dictates what you need to work on internally and spiritually. If you are blasting others over the candidate of your choice, then perhaps you need to review your own attitude.

God has gifted us with this passion to write, and when we write, we need to represent Him in every holy and perfect way. It doesn't mean you can't have an opinion, but it does mean, your representation of God in your words, deeds, and actions, should be a glory to Him.

Timothy said it well, Do your best to present yourself to God as one approved, a worker who does NOT NEED to be ashamed and who correctly handles the word of truth. (2 Timothy 2:15 NIV). Use this gift of writing as a reflective image of God Himself. Strong words of truth cannot be squelched, but words of anger and hate, destroy.
• Study phrasing and inflection – How does reader interpret your words? There will always be those who misread, or read more into a piece than is written. But you can study and reflect on the words you've written. Harsh sentences can be made truth without preaching. Work hard to phrase things in a way that allows them to speak loud, but not in anger. The lack of inflection is our biggest enemy in writing. It's imperative you read, re-read, and rework paragraphs that can be misunderstood.
• Know your facts – It's easy to speak from opinion, but hard to research and present the accuracy of the fact and write it in love. Our opinions are okay, we simply need to verify it is the right time, place, or venue.
• Be prepared to take the heat – Be prepared for attack and respond with love. Our innate desire is to be "right", to defend our work. This happens continually with reviews. Perhaps you receive a harsh or mean review. The automatic response is to defend yourself. Take the high road. No response or a simple response of thanks. Here's an example: I had a one star review Amazon. The reviewer trashed me over the subject matter, but then took it a step further, calling me a shameful human. The review went from dislike of the book to a direct stab. I was angry, but I thought it through and finally replied:

Thank you for your honest review. I appreciate the investment of your valuable time. I realize the book is not everyone's cup of tea, but I am grateful for your reading.

A few days later, I received a personal email of apology. "I wanted to apologize for the personal attack. I could tell by your response that you are a good person."
• Don't be afraid to write for God. Accept His call and use your gifts. Then pray for the appropriate way to speak, present, and share the story placed in your heart. There's no need to stoop the to the world's level, because it will press you to comply. It will clamp down on your heart like a snake that bites and won't turn loose.

Raise the bar. Be "holy and acceptable" in all you do. God will bless.

Photo 1 used by permission Morguefile.com and rahulthadani
Photo 2used by permission Morguefile.com & greyerbaby