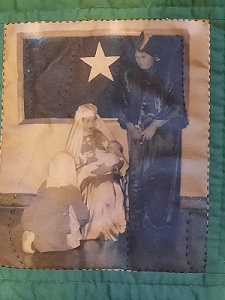 Let's begin with MERRY CHRISTMAS. The picture you see is my real life Momma holding ME as the baby Jesus. (My mother put this on a quilt she made of my life. Imagine that...a quilt of my life but that's a topic for another blog.) Talk about having sandals to fill! Shesh. But a very Merry Christmas from my family to yours.
NOW...onward.
Is Covid over?
Nope!
Shucks! But life seems to be returning to a somewhat abnormal normal. At least we can venture out, whether masked or unmasked, things are swinging around.
So, to update you on the last two years (because it's been a wild ride). Tim (the prince), was diagnoised in August of 2019 with bladder cancer. It was the ugly kind. The kind that rarely has good results. Needless to say, our world was rocked and on February 5, 2020 we entered Vanderbilt University Hospital under the care of the world's leading physician in this type of cancer. I will never forget the doctor's last words as the eleavator doors closed. "We'll do our best to pull him through this surgery. Expect 6-8 hours. I will only call you if there is an issue. The nurse will keep you informed." The doors closed and I sank to the hallway floor to numb to even cry. Three hours later, they called my name over the intercom and my knees went weak. "I'll only call if there is an issue." My sons raced with me to the desk and as I took the phone, the receptionist uttered, "It's the doctor."
I looked at my boys in terror. Was Tim dead? To our joy and surprise the doctor said, they were done. Never in his 30 years of doing this type of severe surgery had they finished in less than 6 hours. Three hours after they started, they were done. "Things couldn't have gone better. I've never experienced anything like this. The smoothness of our team. It was like a perfect waltz."
My response was simple. "You did this because we have thousands of people praying for you RIGHT NOW." God showed us favor in the light of a normally terminal cancer, and to His glory, TIM IS FULLY HEALED. We went for the one year checkups and scans in August and they were perfect. Two more years of testing and he will be released. Though his surgery was very radical and he lost a number of organs...he has enough left to function just like nothing ever happened. And all we can say is, praise to the God who hears our prayers and answers.
THEN...three weeks later. COVID strikes the world. God's timing was perfect for us to get in and out of the hospital before things went south with COVID.
In May, I had knee surgery to repair three tears in the minescus. Oh, and I had a collasped lung thanks to a three-day asthema attack. But again. Recovery was a blessing from above.
In this time, my third novel released – What Momma Left Behind. Square in the middle of a pandemic a novel about a pandemic released. Who'd have thunk it? It seems every marketing effort I have made was thwarted by COVID or the reprecussions of...so, it has been very frustrating to do my part of promoting this book when every place I turn, NO, because of Covid restrictions, is the answer. Yet, the book is selling and each royalty statement shows that. I wish it were more and I wish even more, I could break through the NOs on marketing and light a fire under this rascal. What Momma Left Behind won Novel of the Year this year in the Christian Market Awards, so it's a really good book. I know this is as frustrating for the publishers as it is myself. I would ask your prayers over this work that God will show it favor and we are able to have a blast of dynamic sales through the holidays.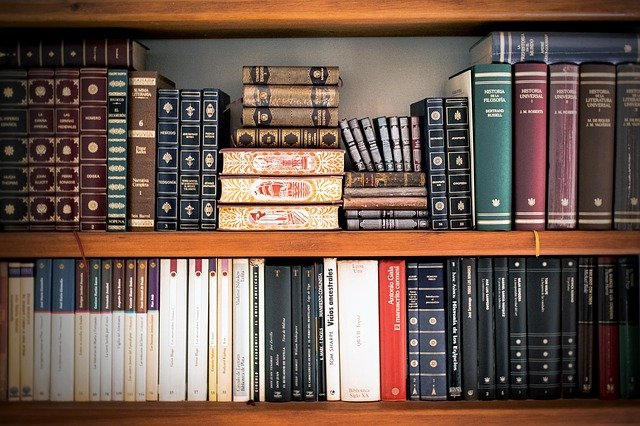 Upcoming contracts: This is Where It Ends – releases in 2023. And newly contracted, Meet Me Where I Am, Ninety Days to Know God Deeper is to be announced. I am excited about both. This is Where It Ends is the fourth of the Appalachian novels and it deals with 95-year-old Merniva. The premise of the book is, when do you stop keeping a promise – even if it is detrimental. This one will squeeze your heart. And the devotional is 90 days of going a tad deeper into the scripture. Hopefully you will find some new perspectives and a little more understanding of the whys and hows of the scripture chosen.
In the meantime, the 2022 conference season is packing in. Finally! I am currently booked for six conferences in 2020, only two short of my normal travel schedule, so we call this a praise. I love meeting and teaching writers almost as much as I love to write. I ask your prayers over this travel schedule and provision to make each event.
I'll be honest. It's been a rough year (do we even count 2020?) The stress has been magnified with Tim having cancer but I am doing my best to pull out of the slump. There has been loss of good friends to Covid, cancer, and accidents. Sometimes life just dumps on us all at once to see if we will buckle. Though my heart has been pushed to the limit, I stand on the faith I have and count these things a joy. Isn't that what Paul tells us...count them true joy? Without a doubt, I am more than grateful for where I sit right now. Despite our bumps in the road, God is faithful and I am thankful.
SOOOO, we are back to work on this website, catching up blogposts and working on writing. Please, please, know how very much each of you means to me. AND I wish you the merriest of Merry Christmas.
In the meantime, if you are in the Kingsport Area, please visit my dear friend, Mr. Moody at I Love Books in the Fort Henry Mall. He is and has been a wonderful supporter for me as an author. Visit his store for your Christmas shopping.
MERRY CHRISTMAS.