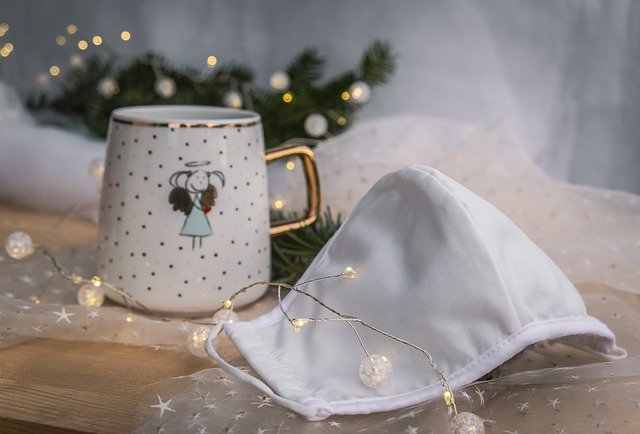 Who can't say that 2020 – the year of Covid – hasn't left us drained? One must wonder how that could be since the entire country was shut down and we were asked to stay in our homes. All this, an effort to prevent the spread of a virus that rates up there with bubonic plague and swine flu.
It would seem we've had extra time on our hands so why on earth would we be tired? Well, the easy answer is stress. Worry. Fear. There are more things in this world than hard work that takes a toll on our minds and bodies.
As the country shut down, more and more writers begin to say, "I can finish my novel." Or, "I'll start that novel I've been putting off," only to find that they built a deck or painted their entire house instead. It was (and nice to say at this point – WAS) an odd year. Our best-laid plans failed to come to fruition.
I don't know why. Except that our somewhat convoluted thought process of production turned into a way to work off the stress instead of writing it off. It's funny how the human mind works. I can only say those best-laid plans to write grew into hard labor instead of well used hours. And who likes hard labor?
My conclusion to this quandary is nothing earth-shattering. I simply believe our minds became so worried and weighted with Covid and its frustrations, that our creative juices sorta came to a standstill. In essence, we grew mentally tired. The space that is normally filled with excitement and creativity, became overwhelmed with self-preservation. It happened to me and I know it has happened to others.
Today we face a new year. Many are saying, thank the good Lord that 2020 is behind us. And to some extent, that is a good thing, but the need to move ahead pushes its way to the forefront. It's time to move on. Snap outta the hole we've been in and make some new goals and changes.
Heading into 2021 is a wonderful thing. First, I never imaged the world the Jetsons lived in (tell me you remember George Jetson, his boy Elroy, Jane his wife), would ever be a reality. Here we are in a day when Roomba is pretty darn close to the maid robot, Rosie, on the Jetsons. Our cars don't fly YET, but they have grown to electric or battery power. We're living in the future. I must stop and pinch myself to get my head around this reality.
Secondly, the only person that can beat the Covid blues is you. We've had a year to absorb the hardships of 2020 and the hardships to come in 2021. We cannot continue to live in an influx of sadness. It's time to make the choice to be joyful in the circumstance. Take precautions, don't be stupid, but find joy in this new normal. Man is instinctively a survivor. So, survive and begin to live again. Though the circumstances of how we must manage life are very different, we can change and adapt to make our 2021 the most amazing year yet. Follow these steps to turn a tired writer into a tremendously successful one.
Get back to writing – No more pushing things to the backburner. As Nike so famously said, "Just do it." Or for those Star Wars nerds, to quote Yoda, "Do or do not. There is no try." Setting a goal to get back to as normal a life as possible begins with doing.
Change your attitude – Covid has been horrible. Many have lost loved ones to this virus and I would never lessen that loss, but, we can either sit around in distress or we can decide to stand. I vote – STAND! Move around. Begin to walk. Get your body moving. A body that moves easily welcomes an attitude change. You will feel better and your attitude will improve. Your desire to be productive will return when you change your attitude from blah to beautiful. Mourn what must be mourned, and then take the step to find a new attitude. Sit down at that computer and type. Journal. Write because that is what writers do. We write. The more you write, the more you open up your mind and heart to a new attitude.
Allow yourself grace – None of us are perfect and though I don't make New Year's resolutions, I do allow myself grace to begin again. So does God. His grace allows us a second go at things. Take the gift and bask in a new beginning.
Devote yourself to prayer – It's never too late for prayer. Offer your needs, desires, hopes, and dreams to God. He loves to hear our prayers, in fact, He longs for our relationship with Him. Spend some time in prayer.
Get to work – Shake off the cobwebs and get to writing. The more you write, the more you open the lines to creativity. Let the floodgates open.
Exercise and eat right – I know – I struggle with this one. I tell my friends, exercise is against my religion and though they laugh, I know this is a part of self-care that I need to do. So, do you. Begin to walk. I have begun to walk 15-20 minutes a day. I feel so much better. Do I like it? Nope. But I know I need to do it and doing it has put a new spin on my life.
Rest – There is a time to rest and it's not 24/7. Get the rest your body requires. Sleep. A well-rested body and mind spur the imagination.
We are tired from a hard year with Covid. But 2021 is new. Take steps to make a change that will make you an amazing writer. Self-care. Prayer. Action. You'll be glad you did.
Photo courtesy of pixabay.com & Couleur
Photo 2 courtesy of pixabay.com & picjumbo_com