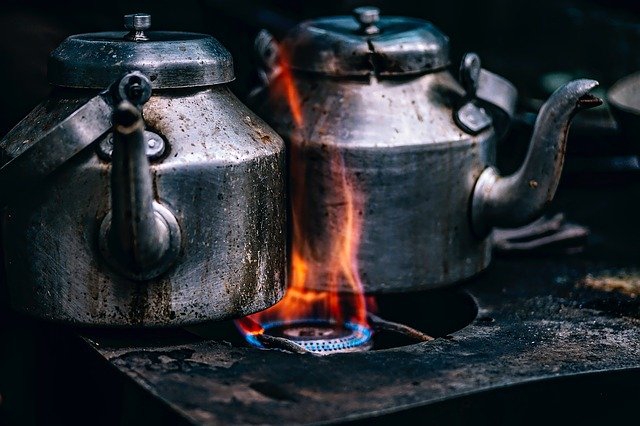 "Let it percolate." My momma used to always tell me that about anything I wanted to say that might be ugly. "Let it percolate. Might not taste so good after a while."
It was good advice I sometimes failed to apply. My brother is like a human coffee pot. He always thinks things through. Always puts together his words with grace. I, on the other hand, am a bit more impulsive sometimes letting things slip out that might be better thought over a bit. 
Either way, letting things percolate is perfect when it applies to writing. As we pen our words, they sound so right in the beginning. Phrases are well put, things flow well. We tend to read through a couple of times and look for typos then hit send. 
BIG MISTAKE. If I have any real advice worth a hoot, I'd say, "Don't do that! Let things percolate." There's a multitude of reasons why but perhaps the best example is inflection. Often things don't jive from our head to our page because of the lack of inflection. Some of the best-laid words can come across...well...let's just say, they don't come across the way we intend. What is in your heart may not translate to the page the same way.
I hate email and chat for this very reason. I can write something that seems perfectly harmless but the reader inserts their own inflection and then I'm toast. 
It's always good advice to write your post, article, or chapter the day before it's due. I know, here in lays problem two –waiting until the last minute. Don't do that either. From the mouth of one who has made that error, trust me, don't wait until the last minute. Write your piece a few days in advance. Allow yourself to do the following in that timeframe.
Reflect on your words – Do they ring true? Are they clear? Are they preachy or kind? It's never a bad idea to think about things a day before you send them. You'll be amazed at what you can do to improve your work if you only think about it for a day.
Fact check – Giving yourself a day allows you time to recheck your facts. Make sure that you are not only giving good information but that it is accurate information. Especially on social media. For example – I saw a post on Facebook that a statue of Billy Graham had been removed. Folks immediately jumped on that post ranting and raving about how Christians were being bullied, bla, bla, bla. But not one clicked the article and read the first line which, by the way, was from the editor. "This article was from 2016. Lifeway decided to take down the statue of Billy Graham to move it to the new location of their newest offices."  Always check your facts, there's nothing worse than eating crow pie.
Proofread – I've told tons of conferees to not marry your words. Proofread. What seems like a good phrase today may not make as much sense to you the next day. Catch those embarrassing typos and spellings like their vs there – oh, how the hair on my neck stands when I see good writers goof up on simple things like this. None of us is perfect. Don't marry your words. Check them. Re-check them. Correct autocorrect (which, for the record, is my thorn in the flesh). I once sent a text to a writer friend for a devotion he'd sent. "Great devo, Kev." That was my text. I hit send without checking what auto-hades…er…uh…autocorrect had done. I couldn't stop, "Great pole dance, Kev." Who's embarrassed now? There it went into cyberworld and all I had to do was read before I hit send. Proofread! Please.
Rethink what you've written – You may think this is number 1 all over but it's not. Rethink what you write and ask yourself, "Is this beneficial to others and not me on my high horse?" You may pen a controversial piece and, in the emotion, and passion of it, say things you may regret. Remember, you can't take words back. So, rethink what you've written. Be sure what you write is appropriate. I sat in on a class taught by Steven James several years ago in Chicago. I wrote down some of the most valuable words I've ever heard. "Don't be afraid to write about controversial subjects but always write from consequence. Always write showing the consequence of the controversy." And how true is that? When we write from consequence, our writing goes from preachy to compassionate. Readers are receptive to compassion, but they bow up at preachy. Always write from the consequence of the action. Wise words from Steven.
Avoid resending a sent piece – I've gotten submissions from folks that say, ignore that first email I made corrections or sent the wrong file. Twenty minutes later, another email...I'm sorry, please forgive me, I made additional changes. Don't do this to an editor. Why? It makes you look unprofessional, and incapable to do good work. Everyone grabs the wrong file upon occasion, but all the more reason to put finished files in a folder on your desktop (and only finished files). Had this person waited a day, they would have had all their ducks in a row, as we say in the mountains.
All this to say, let your writing percolate. Give yourself ample time to reflect and make changes, then send when you are ready. Percolating makes good coffee. Removes the stiff bitterness and takes you to the sweet taste you love. Let it percolate.
Photo courtesy of www.pixabay.com