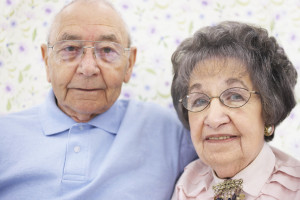 It's normal to hear negative phrases about aging. Aching bones, slipping memory, stubbornness. After all, it is aging. Our bodies begin to tell us it's time to ease out of the busyness of life and relax. Slow down.
Of course, aging is difficult. Who wants to admit they are entering their golden years? And it never seems to slowly approach. It happens overnight. One minute we're racing about with our grandchildren, the next the race seems to have dissipated. Aging, despite the fact we know it will happen, is a shock.
When you are the child of an aging parent, reality may seep in when you suddenly notice the difficulty of your parent standing from a sitting position or when you finally take notice of the wrinkled skin on their hands. We've been so accustomed to having active parents, especially with our children, that seeing that large energy shrink, is hard. The transition from an active parent to one who requires a bit of assistance takes some adjustment.
Aging is simply part of the circle of life and it's not to be taken lightly. Many senior parents now require additional help. Maybe it's assistance with household chores or more so, assistance with the daily activities we take for granted. Things like dressing, brushing our hair or teeth, putting on our shoes. Either way, our mindset must change. The changes can be an inconvenience, but it's important not to let the negative take away the joy of our parents.
It's no secret that some issues with aging cause our loved ones distress. Things like Alzheimer's or different dementias. There are times, these hiccups take the person we love and twist them into someone we've never met. This is the time when joy is important.
Learning to find the good in every situation is not only scriptural, but it's the perfect way to handle our lives. How do we find joy in something like Alzheimer's? Grant you, it's difficult, but again, it has to be a mindset.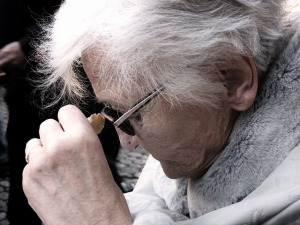 Take time to recount the moments that brought laughter and fun into your family with your aging parent. Spend time chatting about those things. Even more so, include your loved one in on those conversations. Sometimes, a memory is sparked, a moment of peace may seep over your parent. When parent's thoughts stream to a spouse or parent who passed years prior, that is fine. Use those memories to start conversation with your loved one. Ask questions about that person or the time frame your parent may be recounting. Don't spend valuable time trying to convince your aging parent that the person they are speaking about, passed away years earlier. Their mind is in what is present to them at the time. Instead, roll with the flow. You may be surprised at what you learn about the past of your parent.
The point is, there are fun things. . .things that brought you and your parent laughter and pleasure in the past. Search for the joy in those things and bring them to light. Doing this not only revives little memories for your parent but it sparks a whole new set of conversations with your siblings and children. For example, my grandmother passed away over 25 years ago. To this day, when any of the family gathers, the same old stories are spit out over and over. Laughter rings through the house and the hard parts of grandmother's illness are swallowed up by the joys of her life. There is never sadness, instead, our homes and lives are enriched continually those wonderful memories.
When aging grows difficult for your family, stop. Rethink. Seek. Find the joy that brought laughter and happiness from years prior. Those memories will once again bring a new joy to the hardships of aging.
Photo courtesy of Microsoft free gallery 2008