The fear of God came on all the surrounding kingdoms when they heard how the Lord had fought against the enemies of Israel.  2 Chronicles 20:29 NIV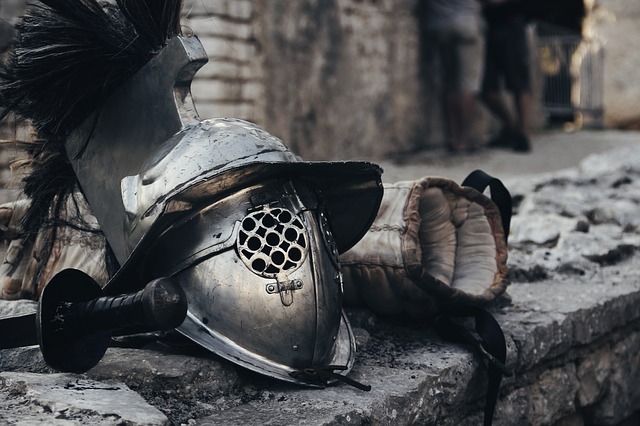 Faith. Trust. Peace. Yea, right. Or at least that's what I thought. I wondered if God would even consider fixing this mess. After all, He could. A snap of the fingers or a simple puff of breath and poof – God could fix this.
Our family is no worse than any other family in the world. We have our moments of  "Oh my, will this ever fix?" FYI, don't ever believe it when folks blow smoke about having a perfect family. Chances are their mess is messier than yours – they just aren't willing to let others see their misgivings. 
So when medical issues had us reeling, I had to find my ground and plant my feet firm. Faith and trust was something I rarely questioned. I'd been through my share of ut-ohs in life, and refusing to believe God was in the mix of helping us out, was not something I questioned. I've never doubted His being an active part of my life, good, bad, or indifferent. We've been the gamut from a prodigal to jail. Despite the wonderful hearts of our children, they've made mistakes. Mistakes so big. . . we wondered if God would intervene. Still we prayed things into His hands and trusted. We had faith.
I understand, nothing is too big for God. He continually works amazing things daily with a simple glance, but this...this battle was the devil cancer. This was different.
The truth is, it is no different. The hard part is how we continually place constraints on God – the Creator of the world. I needed a few days to process this information, but everytime I sat down to absorb the situation, my head went into overdrive. I like to have a plan and this time, the plan was one step at a time. I couldn't get my head around that. What about down the road?
These verses from 2 Chronicles kept surfacing. Do not fear, the battle is the Lord's. How could it be His? It's us it's happening to. The opportunity came for me to attend a spiritual retreat in another state. While guilt tried to envelope me, telling me not to go, I was needed at home,  I bit my bottom lip and headed out.
We never know how God plans to help us but it's important to know, He always does. What we have to grasp is the simplicity of His ways. When we think He can't or won't, He smiles and reminds us that He fights against our enemies. As I looked around the tribe of new friends, I saw issues and hurts far greater than ours, yet in the moment, God took hold of me and and said, "You are important. I know you're afraid. I know you feel helpless, but I've already fought this battle. Trust me."
Suddenly there was a peace. My feet found the ground and were planted firmly. Perhaps God reminded me of His faithfulness. Maybe He nudged me to say He had it under control. Maybe… maybe...He was simply preparing my heart for the road ahead. Either way, I walked away from the retreat feeling fearless. Feeling comforted and at peace. 
God's ways are not always ours and that's okay, because in the long run, the Creator of the world already knows the plans He has made and what is ultimately best...what will glorify him and what we will gain from that glory.
Our battle with this monster on earth is just beginning, but I rest assured that God has firmly planted my feet on solid ground and He will walk with me through the valley and to the mountain.
When you feel completely spent. When your mind cannot fathom one more thing, trust. Have faith. Grasp hold of the will of God and know He has everything perfectly aligned. He has, after all, already fought our battles.