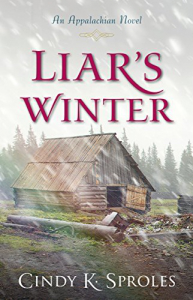 What do you do in November except think of the things you are grateful for? It's only appropriate I should follow suit.
When I look over the last 14 years, I can only say the events are nothing short of a God-thing. I've made my personal efforts to achieve the writing goals I'd hope to achieve, but I am not the creator of success.
It seems every author's story starts with, "I always knew I'd be a writer." or "I always wanted to be a writer." But I can't say that for me. 
As a child, 12 ½ years younger than my only sibling, my childhood was lonesome. I spent hours wandering through the wooded area behind our house, swinging on a cut grape vine, and huddling inside the trunk of a huge oak tree. It was an imagination's wonderland filled with ideas for stories and pretend friends. I learned early, how to tell a story because I was both the actors and the audience. It wasn't a desire to be a writer, rather it was the desperation of a child longing for company.
Writing my adventures down was never hard. Pouring my emotional soul onto paper was easy because they were what I longed to be a part of . . . the conversations I longed to have. So when a perceptive freshman English teacher saw potential in my words, I was nothing short of surprised. 
"Have you ever thought of writing?" She asked. You're a storyteller. A real storyteller."
That planted the seed that would cultivate into a career. A career I never dreamed would happen. 
My high school counselor called me to his office just before graduation and asked. "What do you plan to do with your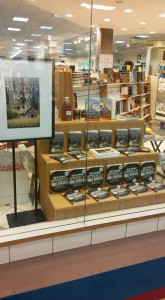 life?"
Remembering wise words from other adults who told me to work at something you love, my response was something I thought would welcome an "atta girl." When the guidance counselor began to laugh, "You a writer? That's the most irresponsible answer I've ever heard. You need a job to make a living."
 I walked out of his office with no clue where my life would go. I wrote little stories and plays. Penned books of poetry (which I never was very good at), but deep in my soul, the writer called to me. Life continued and I married and had children, writing tidbits through the years, until one night, the spirit of the writer pulled me from my sleep and set me down at a computer saying, "Now is the time."  
I wrote my first book with no idea what to do with it, pouring my heart onto the page and drawing inspiration from the experiences I'd had with my own disabled child. Devotions came next and when Christian Devotions was born, the desire to write grew deeper.
One evening, my phone rang. On the line – my freshman English teacher. "I'd like to write devotions for you. Can you teach me?"
It was strange that the student suddenly became the teacher and the teacher, the student.
Mrs. Fleenor wrote a number of devotions for Christian Devotions in its infancy. Each time I sent her edits, she responded with, "One day you will be an author." 
Unfortunately, Mrs. Fleenor passed away before she could see my first novel in print, but I feel sure she would be proud.
In our lives, God places the perfect people in our pathway to enfcourage and teach us. It was no coincidence that the one person who saw the potential in me, ended up being the encouragement I needed to find my way.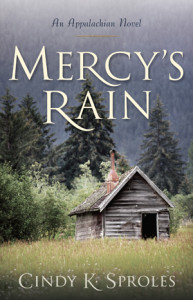 From the little girl who made up stories, to the woman who called me out on a dream I didn't know I had. I am grateful. For the woman God placed in my life who recognized the gift that lived inside me – again, I am grateful. This November, I am grateful for the pathway I had no idea existed. I'm grateful for the encouragement she gave me. But more so, I am grateful for the preparation and then the nudge God gave me. I'm grateful for the gift of not one, but two novels. 
I had a dream and I didn't know it. But God did. So to Him be the glory for the things He has done. He alone is the creator of success. I simply agreed to being the tool.