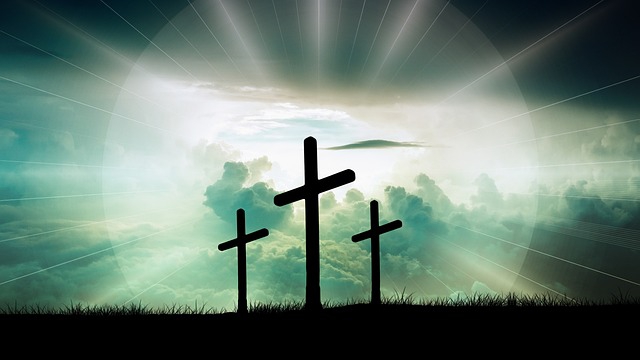 "The man on the middle cross said I could come." Those words shook my soul.
It was a particularly difficult month. Folks were pulling me from every direction, deadlines, company coming for Thanksgiving, help at church to complete Christmas decorating, and to boot, I was fighting a kidney stone. I'm sure you've been there too – when you were not only tired but spent. That was my November.
Our son and future daughter-in-law were in visiting and I so wanted her to feel loved and welcomed, yet everything I tried to do backfired at an embarrassing pace. As my husband and I crawled in the car to head to a church board meeting, feeling beaten, less than worthy and defeated was an understatement. And then it happened…
One of the men gave the opening devotion and within that few moments, God reached down from heaven and took a finger beneath my chin, lifted it, and smiled at me. In ten words, I went from broken to recognized and repaired.
The devotion spoke of the thief who hung next to Jesus – the one who went to Jesus' defense. The one whom Jesus promised would live with Him in heaven that day. The thought behind the devotion was, that should someone ask the thief how he managed to get into heaven never knowing Jesus or the Father, and never having understood sin – how could he enter heaven?
The reply changed my whole thought process and I suddenly felt...worthy. "The man on the middle cross said I could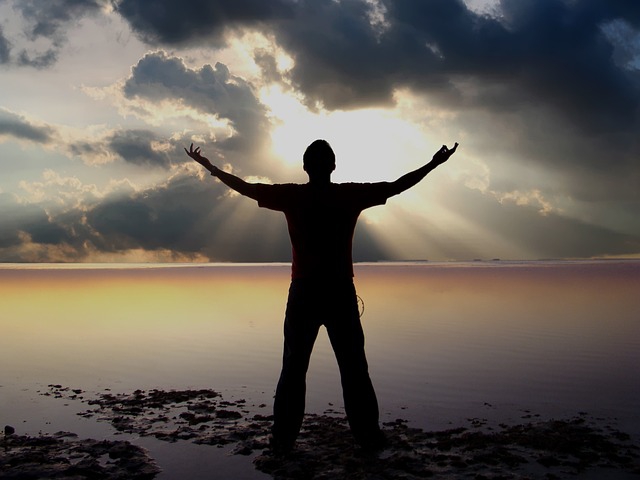 come." Isn't that something? The man on the middle cross said I could come.
Ten words changed everything.
I sat in the meeting, dabbing my eyes. I realized that if Jesus could invite a man with no knowledge of Him or God, but who recognized he was guilty of sin into heaven, then where did I stand?
Part of my crisis of faith has been soul-searching, asking myself if I have been the person Christ has required of me. Have I served as He as called? Do I love him enough? I'm finding, I'm not the only one who asks these questions. It seems many of my Christian brothers and sisters do the same.
I understand my walk with Christ is not all about works...and I sorta look at that scripture that says faith without works is dead and think to myself...my faith, without Christ working in and through me, is dead (I suppose that may be sightly taken out of context, but is it really? I'm still thinking it applies either way).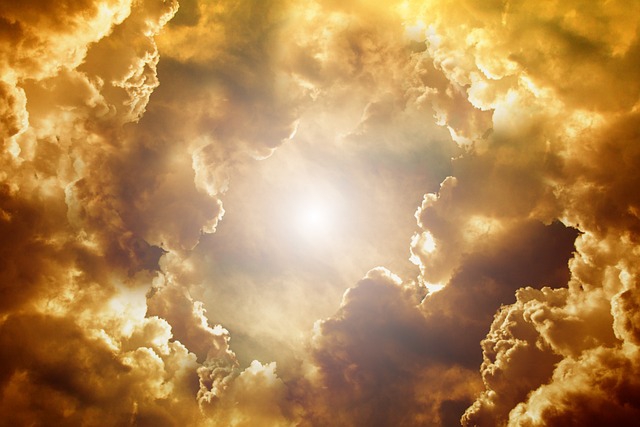 Either way, thanks to Jesus, I AM SAVED. Why do we doubt? Why do we fear? Why do we wonder? My best guess is sin. None of us are immune from it. Still, thanks to the man on the middle cross, we have the invitation and the promise.
I hope as you enjoy your thanksgiving with friends and family, you will remember the man on the middle cross, and exactly what He has done for you.
Happy Thanksgiving. The love of Christ to you.
Picture 1 – Image by Gerd Altmann from Pixabay / Picture 2 – Image by Pete Linforth from Pixabay / Picture 3 –Image by Gerd Altmann from Pixabay